Go the extra mile to become a doctor, nurse, dentist, midwife, physiotherapist, paramedic, or another healthcare professional.
The Czech Hospital Placements Program
offers you short term hospital work experience placements all year long. With us, you know all about the specialty departments and mentoring teams before you apply.
Know everything before you go, including your Department and Mentoring Team
Be ready to get most out of your placement with exclusive study materials
Shadow real professionals in a clinical environment
Gain a recommendation from the best
Boost your university application and excel during interviews
Network and connect with young students from around the globe
Discover your potential and set of skills every healthcare professional should possess
Access all aspects of the chp program with our student web system
Explore magnificent Prague and the Czech Republic with great connectivity
Rely on the chp team support on the spot 24/7
STEP 2
Tell us about yourself and fill in your arrival date
STEP 3
Discover the CHP System
You will receive access to a limited part of our online interface.
We designed it for you to
Study, Communicate, and
Get all the necessary information about your placement.
You have it all easily accessible with just one click
STEP 4
Know first – Pay after
We don´t want you to pay anything until you are assured that there is
a free spot in the department you desire.
When the placement is available you are asked to pay
the administration fee.
STEP 5
Share with us your goals and motivation
Simply, why do you want to become a healthcare professional.
Your thoughts and opinions are crucial, not only to us, but also to your
future mentors. It helps them to know you more prior to your arrival.
Special materials are waiting for you in the CHP System so you
are able to schedule your whole trip.
STEP 6
Your placement is booked and comfirmed once we recieve
the total payment.
Now you have complete access to:

Mentors' details, Departments, Hospital overview
Your schedule, Exclusive study materials
and Students message board

to get you ready for this experience!
Plan your arrival & weekend trips with fellow students, too.
In this phase we require 2 important documents:
Fit for Placement Form and Insurance Confirmation.
We will pick you up at Václav Havel Airport Prague (PRG) on Sunday.
You will meet with the other CHP students, our Team and the Program Manager
in person. We will go through all what´s necessary for your first day of placement.

STEP 8
Your first day in the hospital starts!
We will introduce you personally to your mentoring team and the lifetime
adventure begins! In addition to your shadowing hours in the hospital,
we will arrange for you Tutorials & Excursions.

Anyone eager for extra knowledge are welcomed!
STEP 9
Travelling is a part of your experience
Weekends are here for you to discover and explore breathtaking Prague,
the Czech Republic and other beautiful European countries.
Don't waste this opportunity!

STEP 10
Though unbelievable, your departure is here
Once this eye-opening experience is over, your opinion as our Alumni
student is highly appreciated. Afterwards, you will receive
the CHP Certificate as a summary of your placement. If you really
stand out, you will be entitled to a Personal Recommendation for
the best CHP students. Both are free of charge.

Stay in touch with us

LOVE WHAT YOU DO WITH EVERY HEARTBEAT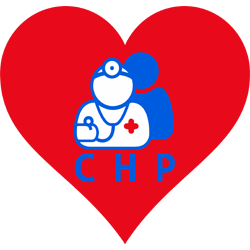 www.chpprogram.com
#CHPprogram
Who can be your mentor?
Libor Javorka, DiS.
Head of a Shift for Nurses and Healthcare Assistants
ICU Nurse
I have been working in healthcare for ten years. I followed my path from being a paramedic and healthcare assistant in the UK to be the head of the shift at my intensive care unit. Since many patients are in very difficult life situations and their families are worried about their lives, the work can sometimes be very tiring. But I am still very satisfied when I can see them making progress, and I...
Go to the mentor's detail »
MUDr. Zuzana Jantošová
Gynecologist, Obstetrician
Doctor
Although I check around 30 patients daily, I always do my best to approach every one of them with a clear mind and a smile. I want to give to women confidence in us, the feeling that they are unique to us and encourage them even if it all does not go the way it was planned. I want to guide my patients through the whole process and make it a pleasant experience for them as much as possible. Why di...
Go to the mentor's detail »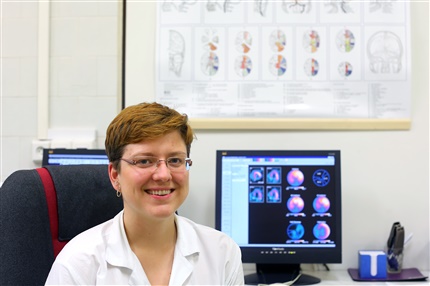 MUDr. Monika Hartmanová
Ward and Outpatient Department Doctor
Doctor
Rather than the surgical specialties, I have always been fascinated by internal medicine, in which I worked for a couple of years. To push myself forward, I have done my attestation in the field of Nuclear Medicine. Thanks to its unique combination with Endocrinology within the single workplace, our department became the Czech Republic's top center for thyroid-oncology. This allows us to provide t...
Go to the mentor's detail »
Check the essential information about the CHP program
LOVE WHAT YOU DO WITH EVERY HEARTBEAT